What can you expect?
This three night retreat is your opportunity to take time from your busy schedule to focus on your own self-development and to connect with a small group of people in similar senior leadership positions.
Design leadership can be hard, especially if you haven't done it before. The best way to meet this challenge is through the support of your peers, so we've created this opportunity for you to meet like-minded design leaders, swap war stories, and build relationships we hope will last the rest of your careers.
Against the backdrop of the spectacular Cotswolds we'll also hike in the local hills and eat amazing food from the hotel's chef (and maybe nip to the hotel owned pub across the road). Application for this event is now open — please apply by completing the form — we will be in touch by the 7th January with further details.
You'll need to be at the venue from midday on the 4th March, and you'll be leaving at 11am on 7th March - so please mark those details in your calendars
Who is it for?
As a design leader, you're responsible for a team, the direction they take, how they carry out their work, how they innovate, and how they make progress in their individual careers. That's a lot of responsibility to hold and sometimes when looking after others we neglect ourselves.
You have forged your own path in your career and are looking for the space and a facilitated environment in which to gain perspective on the way you work.
You have been looking for opportunities to be part of a group of peers for mentoring and support; to share experiences and learn from one another's stories.
You need to pause, reflect and reconnect with your own sense of purpose as a leader, in order to be able to lead others.
By the end of this retreat
You'll return to your work refreshed, inspired with increased energy and resilience, buoyed by your deeper connection to this community of design leaders. Hopefully having formed connections that will be long-lasting throughout your career.
You will have
Renewed your individual definition of success
Connected with your values, purpose and sense of joy in your work
Gained deeper insight into your individual practices as a leader
Investigated what's holding you back by challenging your beliefs and assumptions
Shared your stories and techniques and hear from others in your position
Transformed the way you work so that you can pursue your ambitions
Established strategies for re-prioritising your work and making changes that last
Why the Rectory in the Cotswolds?
We're so excited to host our retreat at the beautiful Rectory hotel — it's just small enough to make it feel like home, but there is plenty of space for breakout sessions.
We'll relax in this lovely low key country house hotel with its beautiful English garden. Its Georgian proportions and stylish interiors make it an elegant home from home. There will be roaring fires to help us unwind as we we discuss the days learnings.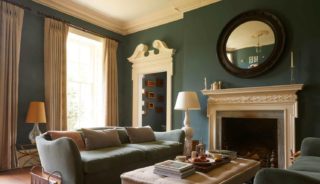 Ticket information
This is a small event with very limited tickets, which are by application only. We'll be in touch to let you know once your place is confirmed.
Tickets are £1995 + VAT and includes all workshop sessions, excursions, accommodation and food at The Rectory.
You will be responsible for your own travel to and from the venue, and for any travel insurance needed for your stay.
Brought to you by
Clearleft Retreats is brought to you by Clearleft, a Strategic Design Consultancy based in Brighton, UK.
We work with global brands to design and redesign products and services, get strategy clear, and transform digital culture.
For over 10 years we have been creating events to further the practice of design and the way we lead design teams.
Sponsored by
We're thrilled that InVision are joining us for this groundbreaking retreat — they're the world's leading product design collaboration platform empowering teams of all sizes to prototype, review, iterate, manage and test web and mobile products — all without a single line of code. Founded in 2011 and headquartered in New York City, InVision helps millions of designers at companies like Disney, Netflix and Twitter unlock the power of design-driven product development. You can visit them here.